Automated Thermostat Controls
Smart thermostats are cutting-edge devices that bring convenience, efficiency, and energy savings to homeowners. These advanced temperature control systems allow you to easily manage and adjust your home's climate settings from anywhere using your smartphone or other connected devices. Additionally, with Control4 smart thermostats, you can effortlessly set schedules, create personalized heating and cooling zones, and even receive energy usage insights, enabling you to optimize comfort while reducing energy consumption and lowering utility costs. Experience the convenience of a comfortable home environment tailored to your needs while making eco-friendly choices that positively impact both your wallet and the planet.
Control4 automation systems seamlessly integrate with many brands of motorized shades, providing a range of benefits for homeowners. With automated shade controls, you can effortlessly adjust the amount of natural light entering your home, enhancing energy efficiency by optimizing daylight utilization and reducing the strain on your HVAC system. Beyond energy savings, automated shades contribute to improved efficiency by allowing you to create preset scenes that align with your daily routines, automatically adjusting shades to maintain privacy or maximize natural light. Furthermore, automated shade controls promote human health by mitigating glare, protecting furniture from sun damage, and offering convenient options for light management, enabling you to create a comfortable and visually pleasing living environment.
Advanced automation technology puts you in command of your outdoor amenities like never before. With Control4 automation, you can effortlessly regulate the speed and direction of your fans, creating a comfortable and refreshing outdoor environment. Enjoy the luxury of controlling misters to cool down during hot summer days, all from the convenience of your smartphone or tablet. These systems also offers seamless control over pool and spa functions, allowing you to adjust temperature, lighting, and water features with a simple touch. Whether you want to unwind with a relaxing soak or entertain guests in your backyard oasis, our automation systems provide the ultimate convenience and control for your outdoor spaces. Experience the transformative benefits of Control4's fan, mister, pool, and spa controls, and elevate your outdoor living to new heights with Modern Smart Home.
Great work for installing my new flat screen TV and speakers. Before I found this company, I did look for other companies that offer this kind of services. Unfortunately, most of them are quite pricey. But with Modern TV & Audio, I was able to avail an affordable service from them that exceeded my expectations. Thanks!

I reached out to a couple companies in town for estimates for our backyard audio situation. Modern TV & Audio were the most responsive and were at our house ASAP for an estimate. They fit us in their schedule right away and delivered above and beyond. They are very transparent and flexible, no hard sells and super honest. They will definitely be doing any work we need in the future and will recommend them to everyone.

Modern TV and Audio did the absolute best installation I have ever had done. And I have had many installations over the years. Tessa is very helpful setting things up and the installers did a great job. I appreciate having my old TV being donated to a worthy cause also. Thumbs up all around!

Automating your home's thermostats, shades, outdoor misters and your pool and spa controls allows you to create personalized scenes for entertaining, family time, movie night or anything between. Add Security, Lighting and Home Theater integration for ultimate control over your smart home.




Effortlessly control and automate your home's comfort devices through a single interface, allowing you to adjust temperature, lighting, and environmental elements with ease, making your home a haven of comfort and convenience.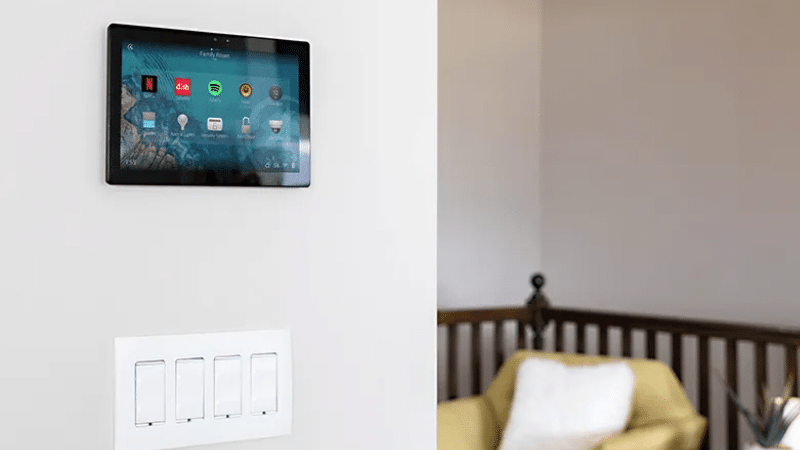 Control4 in-wall touch panels are sleek and intuitive devices that provide a central control hub for your smart home, allowing you to effortlessly manage and access various automation features, including lighting, audio, video, security, and more.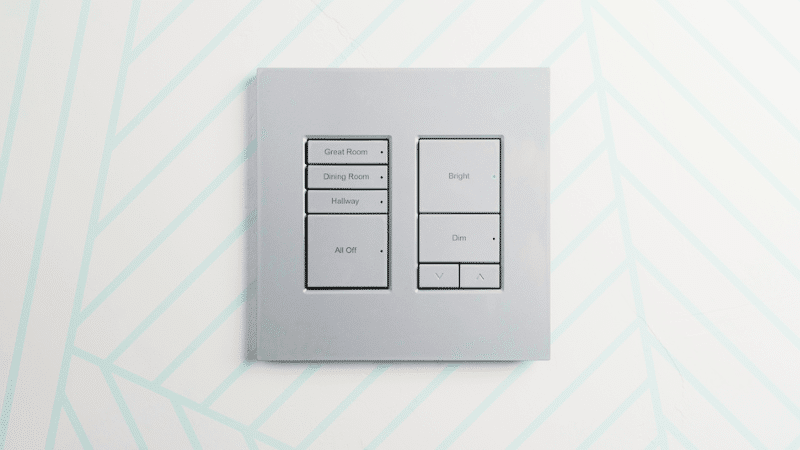 Control4 in-wall keypads are elegant and user-friendly devices that offer a convenient and customizable way to control various aspects of your smart home, such as lighting, audio, and security, all from a single location on your wall.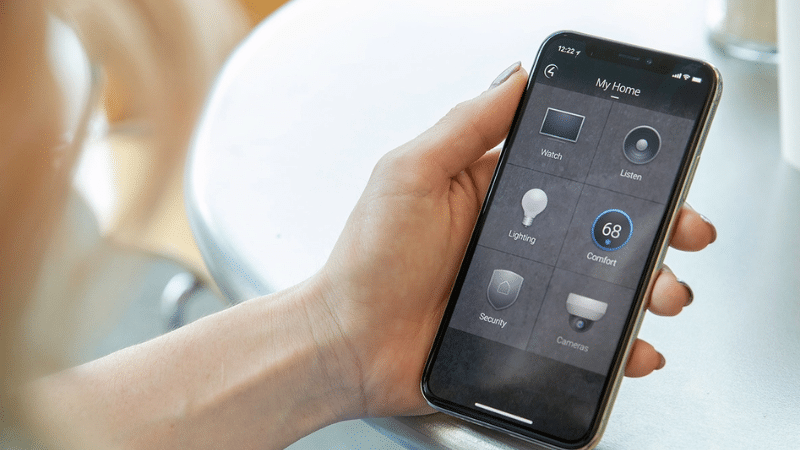 The Control4 mobile app is a powerful and user-friendly tool that puts the control of your smart home in the palm of your hand, allowing you to manage and monitor your automation features from anywhere, providing convenience and flexibility.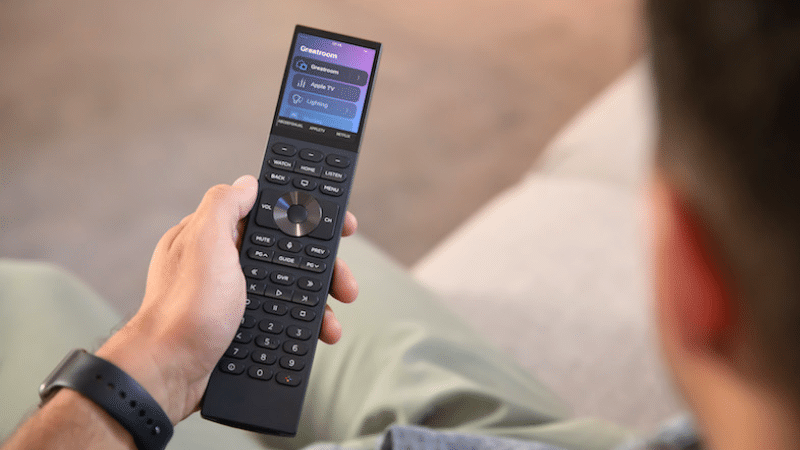 The Control4 handheld remote is a versatile and ergonomic device that puts complete control of your smart home at your fingertips, offering an intuitive and convenient way to manage your automation features in your home.
Thermostat Controls
Installing smart thermostats and motorized shade controls in your home brings a multitude of advantages that enhance your comfort, energy efficiency, and convenience. Smart thermostats, such as those compatible with Control4 home automation, provide precise temperature control and scheduling capabilities. With the ability to program temperature settings based on your daily routines, you can ensure optimal comfort while reducing energy waste.
Imagine coming home to the perfect temperature without having to manually adjust the thermostat. Smart thermostats also allow for remote control via smartphone apps, enabling you to adjust settings even when you're away. Integration with Control4 takes it a step further by allowing you to create personalized scenes. For example, you can create a "Good Morning" scene that automatically adjusts the thermostat, raises the motorized shades, and activates your preferred lighting, all with a single command. By seamlessly integrating smart thermostats and motorized shade controls with Control4, you can create a comfortable and energy-efficient living environment that effortlessly adapts to your needs.
Shade & Blind Controls
Motorized shade controls offer a range of benefits that go beyond convenience and aesthetics. With motorized shades, you can easily adjust natural light levels and privacy throughout your home. Control4 integration allows you to automate shade settings based on the time of day or your preferences. For instance, you can schedule shades to lower during peak sunlight hours to reduce heat gain and glare. Moreover, motorized shades provide an added layer of security by giving the impression of an occupied home even when you're away.
Integration with Control4 allows you to coordinate shade control with other automation features, such as lighting and security systems. Imagine leaving for vacation and having your shades lower automatically, lights turn on/off at designated times, and your security system arm itself. By integrating smart thermostats and motorized shade controls into your Control4 home automation system, you gain a higher level of comfort, energy efficiency, and control over your home environment. Experience the benefits of a truly smart home that adapts to your needs and preferences seamlessly.
Automating Outdoor Comforts
Fans, Misters & More
Besides indoors, Control4 automation extends its benefits beyond the confines of your home, enhancing your outdoor space with unparalleled convenience and control. With Control4, you can effortlessly manage and optimize various elements of your outdoor environment, making it more comfortable and enjoyable. Transitioning from traditional controls to Control4 automation allows you to seamlessly adjust outdoor ceiling fans and misters to create the perfect climate during hot summer days.
Imagine relaxing in your outdoor oasis as the fans gently circulate cool air while misters provide refreshing bursts of water, all effortlessly controlled through your smartphone or wall keypads.
Pool & Spa Controls
Additionally, Control4 automation brings a new level of sophistication to your pool and spa experience. With integrated pool and spa controls, you gain complete command over temperature settings, water features, and lighting. Whether you want to heat up the spa for a relaxing soak, adjust pool water temperature for optimal comfort, or activate mesmerizing fountain displays, Control4 allows you to effortlessly customize and control every aspect.
Seamlessly integrate your pool and spa controls with other automation features, such as outdoor lighting and music, to create immersive and relaxing environments for entertaining or unwinding. With Control4 automation, your outdoor space becomes a personalized sanctuary, where you can easily transform the atmosphere with a simple touch or voice command. Elevate your outdoor living with the convenience, comfort, and sophistication of Control4 automation, and make the most of your outdoor oasis.
Here's What To Expect Working With Modern