In-Ceiling Surround Systems
Most of today's modern homes come standard pre-wired for in-ceiling surround sound directly from the builder. In some cases, there's also speaker wiring to the patio and/or other rooms of the house to create a whole-home audio system. These "prewired" speaker locations are often noted by blank, white single gang box covers on your ceiling.
We have complete Dolby Atmos surround packages available which include everything you'll need to experience your very own immersive 3D soundscape right from your living room sofa. These options are available as a stand-alone system, or multi-zone system which can accommodate indoor and/or outdoor speakers in addition to the primary theater "zone".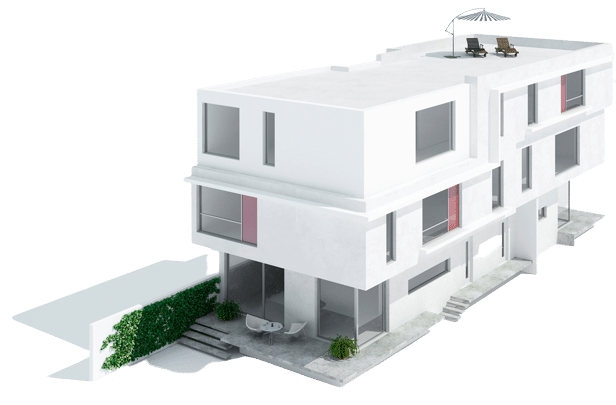 Great work for installing my new flat screen TV and speakers. Before I found this company, I did look for other companies that offer this kind of services. Unfortunately, most of them are quite pricey. But with Modern TV & Audio, I was able to avail an affordable service from them that exceeded my expectations. Thanks!

I reached out to a couple companies in town for estimates for our backyard audio situation. Modern TV & Audio were the most responsive and were at our house ASAP for an estimate. They fit us in their schedule right away and delivered above and beyond. They are very transparent and flexible, no hard sells and super honest. They will definitely be doing any work we need in the future and will recommend them to everyone.

Modern TV and Audio did the absolute best installation I have ever had done. And I have had many installations over the years. Tessa is very helpful setting things up and the installers did a great job. I appreciate having my old TV being donated to a worthy cause also. Thumbs up all around!

Our Surround Packages Include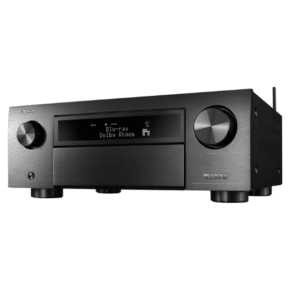 Choose from Denon, Marantz or Yamaha AV Receivers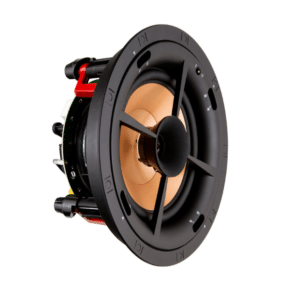 In-Ceiling, In-Wall, Bookshelf and Tower Style Speakers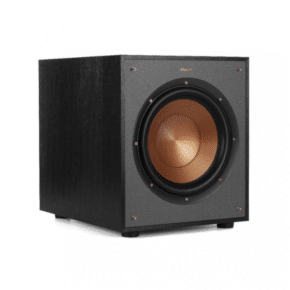 In-room, In-wall or In-ceiling subwoofers for any room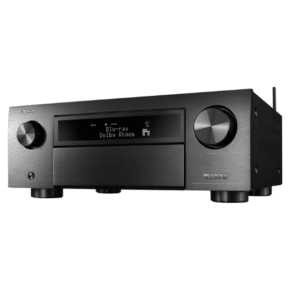 The all new Control4 Halo touchscreen remote
Surround Sound Speaker Options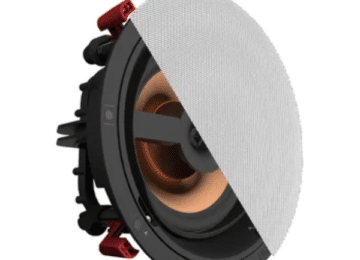 Klipsch | Triad | Martin Logan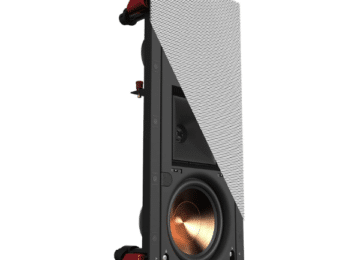 Klipsch | Triad | Martin Logan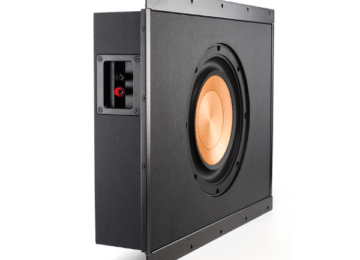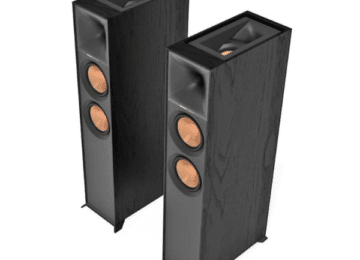 Turn Your Living Room Into an Immersive 3D Soundscape
Have you ever wanted to experience your favorite movies in surround sound, but were hesitant to have speakers and wiring strewn about your living room? With today's modern in-ceiling surround systems, it's finally possible to experience true Dolby Atmos cinematic sound without all of the clutter.
All of our in-ceiling surround sound packages include premium low profile speakers with edge-to-edge grille covers for sleek, modern aesthetics. Choose from brands like Klipsch, Sonance and Triad to name just a few. By adding a Control4 Entertainment package, we can hide away your audio/video components in a closet or cabinet, keeping your room clear of clutter.
The Subwoofer Option that's Right For You
Today's home cinema subwoofers come in all shapes and sizes to match your home's decor and theater room needs. Standard "in-room" subwoofers are available in 8, 10, 12 and 15 – inch options, and range from approximately 200 to 1200 Watts with their integrated internal amplifiers. Our custom built Triad subwoofers can be painted to match your walls or existing furniture, but most typically are available in black or white.
For smaller spaces, you may consider in-wall or in-ceiling subwoofer(s). These have the same "hidden" look as the in-ceiling speakers, and also require an additional external amplifier for power. We locate the subwoofer amplifier either in a cabinet or small equipment rack along with the AV Receiver & other audio/video components. In-wall and in-ceiling subwoofers provide impactful bass your theater room needs, without the footprint.
Here's What To Expect Working With Modern