Intelligent Surveillance For Your Home
Integrating a surveillance system with Control4 in your home brings a multitude of benefits. With seamless integration, you can conveniently monitor and manage your security cameras, receive real-time alerts, and access recorded footage all through the Control4 platform. This unified solution not only enhances your home's security but also offers the convenience of controlling your surveillance system alongside other automation features, providing a comprehensive and streamlined smart home experience that prioritizes your safety and peace of mind.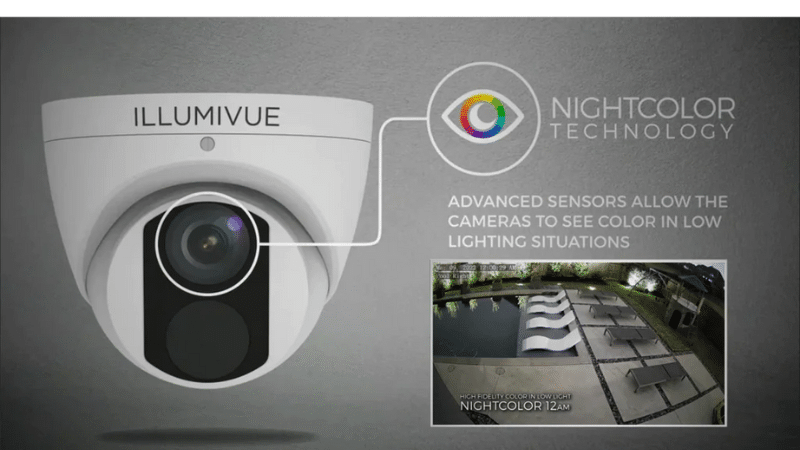 Illumivue Surveillance for Your Home
Our Illumivue brand cameras offer a range of exceptional features and benefits, making them an excellent choice for your home's security needs. With advanced image sensors and high-resolution capabilities, Illumivue cameras deliver crystal-clear video footage, ensuring every detail is captured with precision. These cameras are available in various types, including dome cameras for discreet surveillance, bullet cameras for long-range monitoring, and PTZ (pan-tilt-zoom) cameras for flexible coverage. Whether you need indoor or outdoor surveillance, Illumivue cameras provide exceptional performance, enhanced night vision capabilities, and robust weather resistance, ensuring reliable and comprehensive coverage for your home's security. With Illumivue cameras, you can have peace of mind knowing that your property is protected with cutting-edge technology and top-notch video surveillance capabilities.
Integrating a smart lock with a surveillance system in conjunction with Control4 brings a multitude of benefits to your home security. With seamless integration, you can remotely monitor and control access to your home, receive real-time notifications, and even grant temporary or one-time access codes to visitors. This powerful combination enhances your overall security and provides convenient control over your home's access, ensuring peace of mind and convenience.
Great work for installing my new flat screen TV and speakers. Before I found this company, I did look for other companies that offer this kind of services. Unfortunately, most of them are quite pricey. But with Modern TV & Audio, I was able to avail an affordable service from them that exceeded my expectations. Thanks!

I reached out to a couple companies in town for estimates for our backyard audio situation. Modern TV & Audio were the most responsive and were at our house ASAP for an estimate. They fit us in their schedule right away and delivered above and beyond. They are very transparent and flexible, no hard sells and super honest. They will definitely be doing any work we need in the future and will recommend them to everyone.

Modern TV and Audio did the absolute best installation I have ever had done. And I have had many installations over the years. Tessa is very helpful setting things up and the installers did a great job. I appreciate having my old TV being donated to a worthy cause also. Thumbs up all around!

Home Surveillance Packages
Here at Modern, helping you keep your property secure and your family safe is our first priority. Our premium Illumivue surveillance packages include commercial grade 4K IP Cameras throughout your home, hard-wired to your network video recorder with local video storage. Illumivue surveillance systems do not require monthly subscription fees, saving you thousands over the life of your system. Best of all, they start at just $2,995 installed.
Our complete home surveillance packages are available in 4-camera, 6-camera and 8-camera configurations with 1TB, 2TB or 4TB of local storage respectively. The premium Illumivue mobile app for iOS and Android allows instant access to your live camera feeds and playback of recordings from anywhere with internet access. Illumivue surveillance systems allow for 2-way audio communication, night color vision, motion detection and custom alarm settings that can be adjusted to your personal preferences. Our PoE Camera systems are hard-wired and powered by the video recorder, so you can forget about replacing batteries or extending your WiFi for wireless cameras. If you've been considering installing a home security camera system, now is the time to purchase.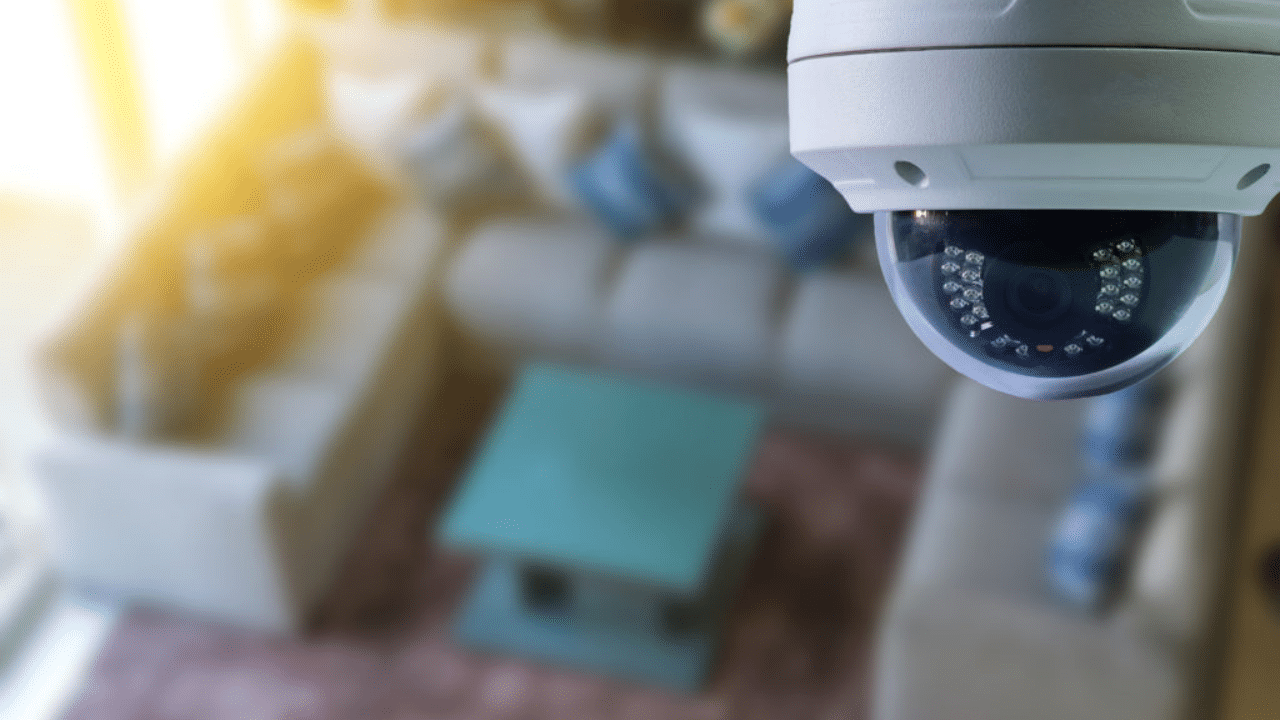 A home surveillance system provides continuous surveillance and motion detection, in real-time, allowing you to monitor and safeguard your home, deter potential intruders, and gain peace of mind knowing that your property and loved ones are protected.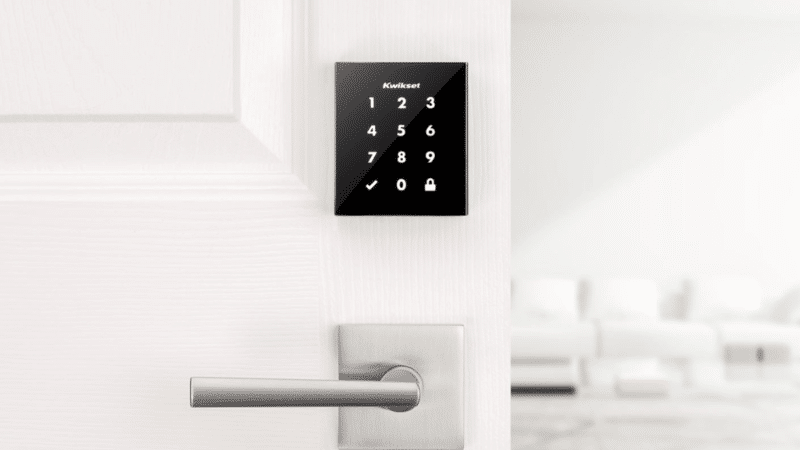 Smart locks enable convenient access control to your smart home, allowing you to lock and unlock your doors remotely, grant temporary or one-time access codes to visitors, and monitor entry activity, enhancing the security and convenience of your living space.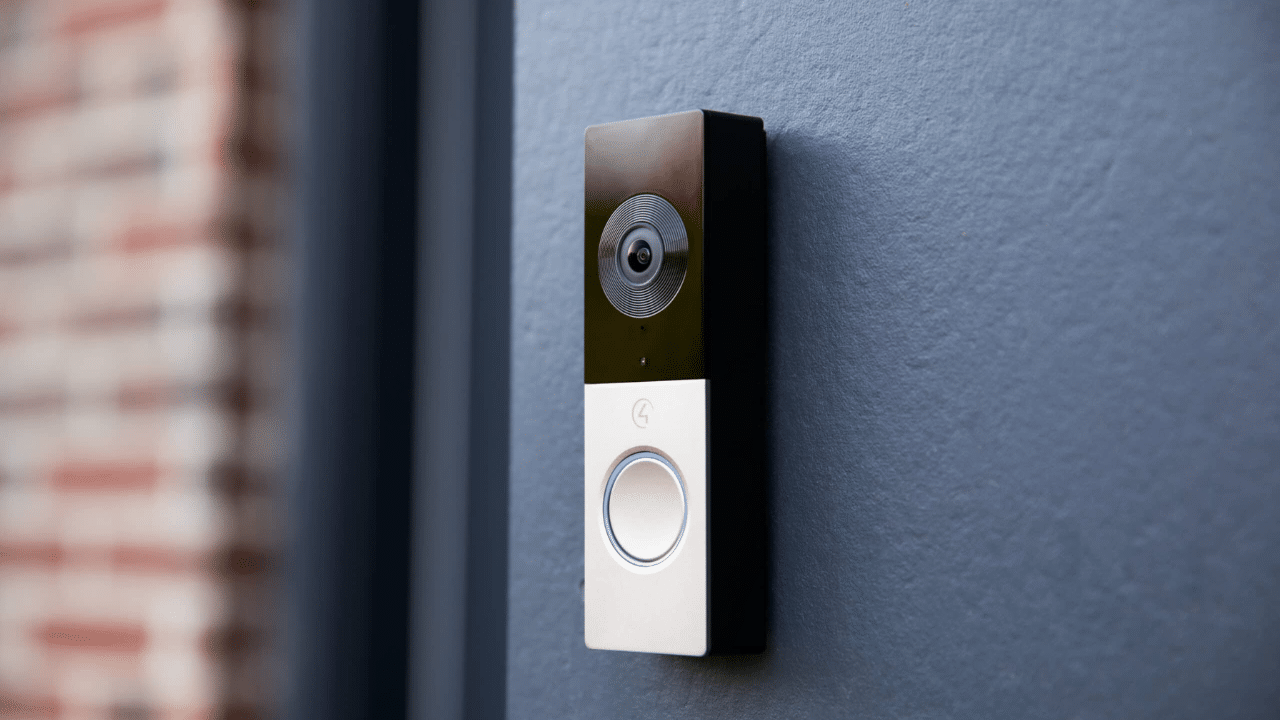 Video Doorbell / Intercom
Video doorbells allow you to see and communicate with visitors at your front door remotely through a smartphone or other connected device, providing enhanced security, convenience, and peace of mind for your home and your family.
Benefits of a Wired Surveillance System
Are you considering a home surveillance system to enhance the security of your property? Opting for a wired surveillance system with local storage and a backup power supply can provide you with numerous benefits over wireless systems with cloud storage. One significant advantage is the cost savings on subscription fees. With a wired system, you can avoid monthly fees associated with cloud storage plans, which can accumulate over time. Additionally, wired systems offer superior connectivity. Unlike wireless systems that can be affected by signal interference or network outages, a wired setup ensures a reliable and stable connection, providing you with uninterrupted surveillance coverage.
Moreover, the local storage capability allows you to have full control over your recorded footage, eliminating concerns about data breaches or reliance on an internet connection. With the added benefit of a backup power supply, your surveillance system remains operational even during power outages, ensuring continuous surveillance. Make the smart choice and invest in a wired home surveillance system for reliable connectivity, cost savings, and enhanced security.
Are you looking to take your home surveillance system to the next level? By integrating Control4 automation with your wired surveillance system, you can unlock a whole new level of convenience and security for your home. Control4 automation seamlessly integrates with your existing wired surveillance system, allowing you to control and monitor your cameras, access live footage, and review recorded video all from one centralized interface.
Imagine being able to view your surveillance cameras on your smartphone or tablet, even when you're away from home. With Control4, you have the power to receive real-time alerts and notifications, ensuring that you are always aware of any unusual activity on your property. Additionally, Control4 automation can work in harmony with your surveillance system to enhance your home's security measures. For instance, you can set up custom automation scenarios where motion sensors trigger specific actions, such as turning on lights or sounding an alarm. By adding Control4 automation to your wired surveillance system, you not only gain greater control and convenience but also enjoy enhanced peace of mind, knowing that your home is protected by a comprehensive and integrated security solution.
Here's What To Expect Working With Modern