Surveillance For Smart Homes
Keep your property, family and belongings safe and secure whether you're home or away. Remotely check in on the locks, garage doors and surveillance cameras with just a few clicks from anywhere in the world. Get alerts when someone enters your home or motion is detected around your property.
The Control4 chime video doorbell and intercom system incorporates high resolution cameras, motion detection, and 2-way communication making deliveries easier than ever before. Get an alert when a package is delivered and keep a close eye on it until you arrive home. When it comes to important packages you also have the option of unlocking your door so the package can be delivered inside and lock the door immediately thereafter while watching the entire transaction live on your cameras.
Easily create a lighting schedule to turn on at dusk so you'll never be coming home to a dark house again. Control4 smart security solutions offer peace of mind at your fingertips so you can focus on the things that matter the most.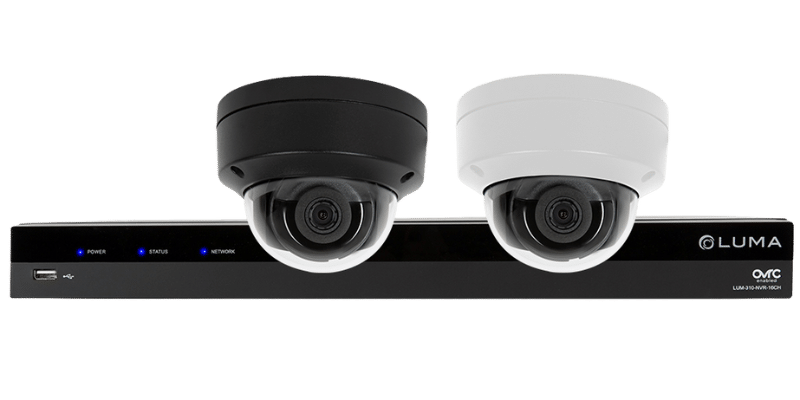 Kwikset Obsidian smart locks provide a safe and secure access solution for any home, rental or condo. Kwikset locks integrate seamlessly with all major control systems.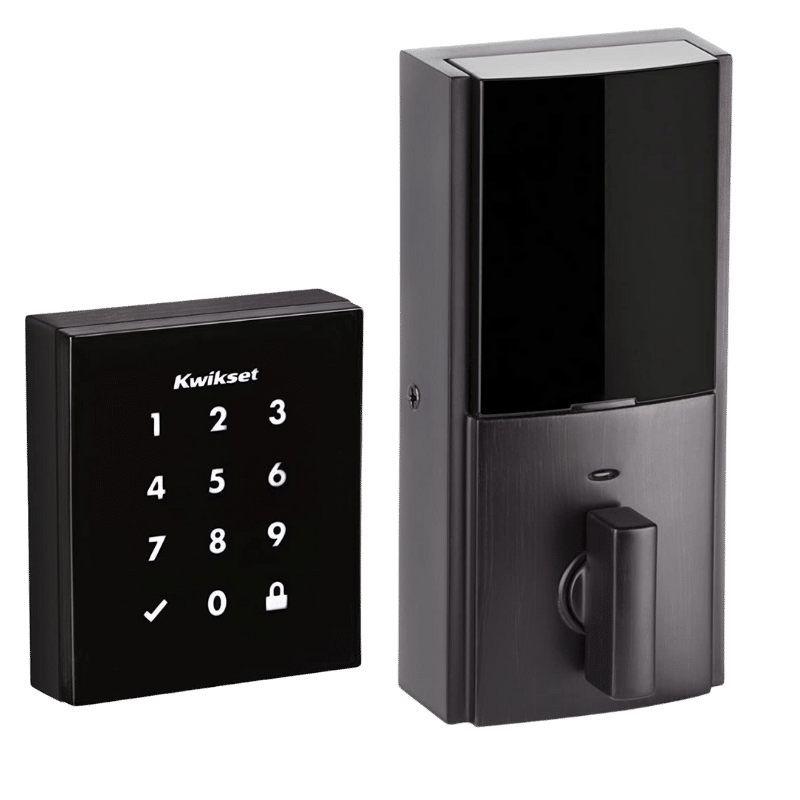 Great work for installing my new flat screen TV and speakers. Before I found this company, I did look for other companies that offer this kind of services. Unfortunately, most of them are quite pricey. But with Modern TV & Audio, I was able to avail an affordable service from them that exceeded my expectations. Thanks!

I reached out to a couple companies in town for estimates for our backyard audio situation. Modern TV & Audio were the most responsive and were at our house ASAP for an estimate. They fit us in their schedule right away and delivered above and beyond. They are very transparent and flexible, no hard sells and super honest. They will definitely be doing any work we need in the future and will recommend them to everyone.

Modern TV and Audio did the absolute best installation I have ever had done. And I have had many installations over the years. Tessa is very helpful setting things up and the installers did a great job. I appreciate having my old TV being donated to a worthy cause also. Thumbs up all around!

Here at Modern, helping you keep your property secure and your family safe is our first priority. Our premium Illumivue surveillance packages include commercial grade 4K IP Cameras throughout your home, hard-wired to your network video recorder with local video storage. Illumivue surveillance systems do not require monthly subscription fees, saving you thousands over the life of your system. Best of all, they start at just $2,995 installed.
Our complete home surveillance packages are available in 4-camera, 6-camera and 8-camera configurations with 1TB, 2TB or 4TB of local storage respectively. The premium Illumivue mobile app for iOS and Android allows instant access to your live camera feeds and playback of recordings from anywhere with internet access. Illumivue surveillance systems allow for 2-way audio communication, night color vision, motion detection and custom alarm settings that can be adjusted to your personal preferences. Our PoE Camera systems are hard-wired and powered by the video recorder, so you can forget about replacing batteries or extending your WiFi for wireless cameras. If you've been considering installing a home security camera system, now is the time to purchase.
Introducing Illumivue – the new standard in home surveillance.
Illumivue 5MP IP Turret Cameras with Nightlight and Advanced Analytics
Available in White or Black
Built-in Microphone & Speaker for 2-way audio
Supports line cross, intrusion, motion, tampering and audio detection
Illumivue 4MP Panoramic Fixed Bullet IP Cameras with NightLight
4MP IP Wide Angle, Dual Lens Camera
Nightlight to improve camera image in near-dark
Built-in Microphone & Speaker for 2-way audio
Horizontal viewing angle of 160-degrees
Supports line cross, intrusion, motion, tamperting and audio detection
Illumivue NVR 8-Channel or 16-Channel PoE Network Video Recorder
8 or 16 Channel Network Video Recorder (NVR) with PoE
Supports Ultra 265/H.265/H.264 Video Formats
Includes Illumivue Mobile App for Live Viewing & Video Playback
Complete Home Surveillance Packages by Modern Smart Home
4-Camera System, 1TB HD, Setup, Installation
(4) Illumivue IP5T 5MP Cam w/ Nightlight
(1) Illumivue 8 Channel NVR, 1TB Local Storage
Prewire For Camera Location $200 per camera location
6-Camera System, 2TB HD, Setup, Installation
(6) Illumivue IP5T 5MP Cam w/ Nightlight
(1) Illumivue 8 Channel NVR, 2TB Local Storage
Prewire For Camera Location $200 per camera location
8-Camera System, 4TB HD, Setup, Installation
(8) Illumivue 5MP Cam w/ Nightlight
(1) Illumivue 8 Channel NVR, 4TB Local Storage
Prewire For Camera Location $200 per camera location
Upgrade from 5MP to 8MP Turret Cameras for just $75 Per Camera
UPS Battery Backup for your surveillance system for just $795.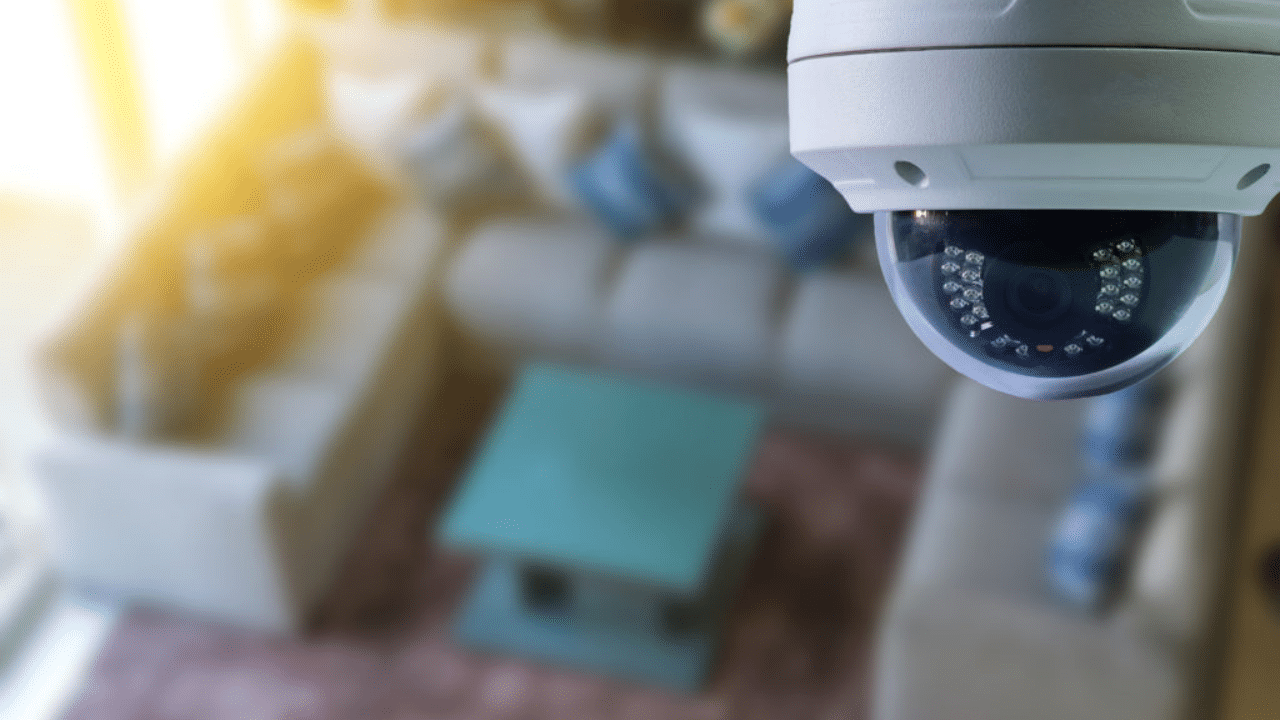 We use a combination of PoE powered cameras with a local network video recorder to deliver instant real-time video surveillance. Our surveillance systems are complete with motion detection and object recognition, you can be assured that your property is well monitored from every angle.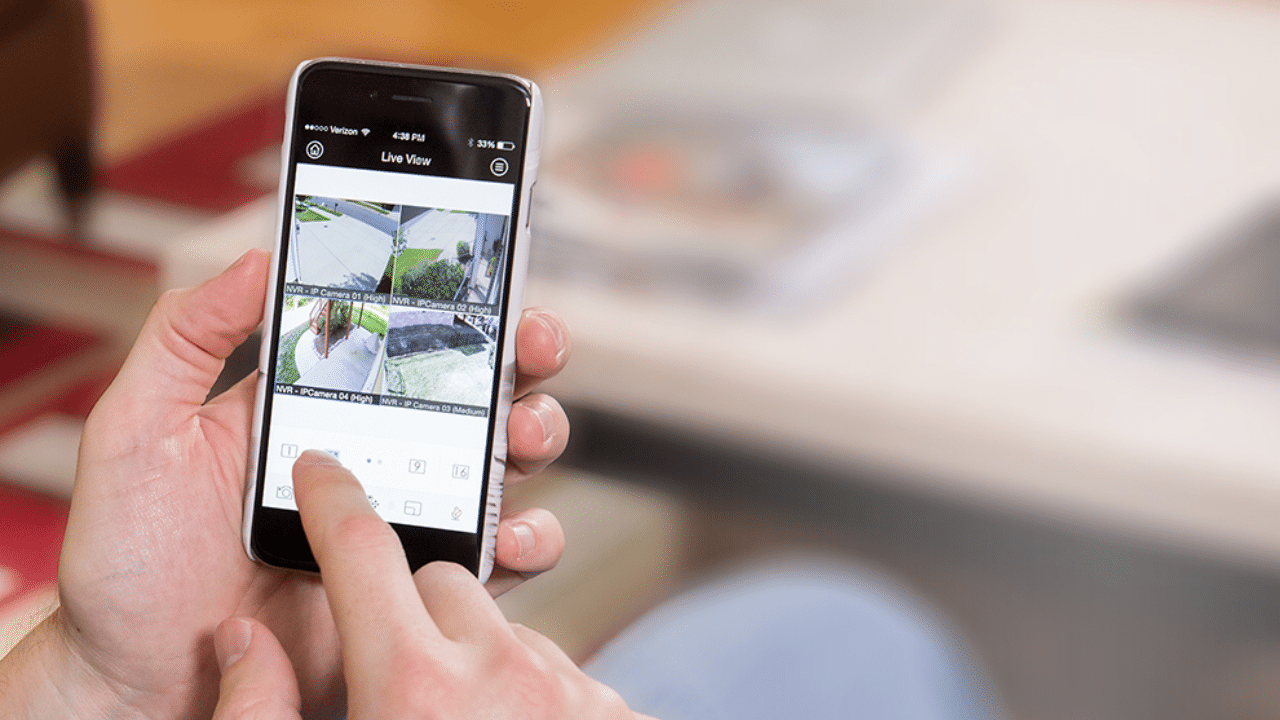 Today's smart locks provide a safe and secure access solution for any home, rental or condo. Smart locks integrate with your Control4 system, giving you the ability to remotely let in guests or package deliveries and safely lock the door behind them.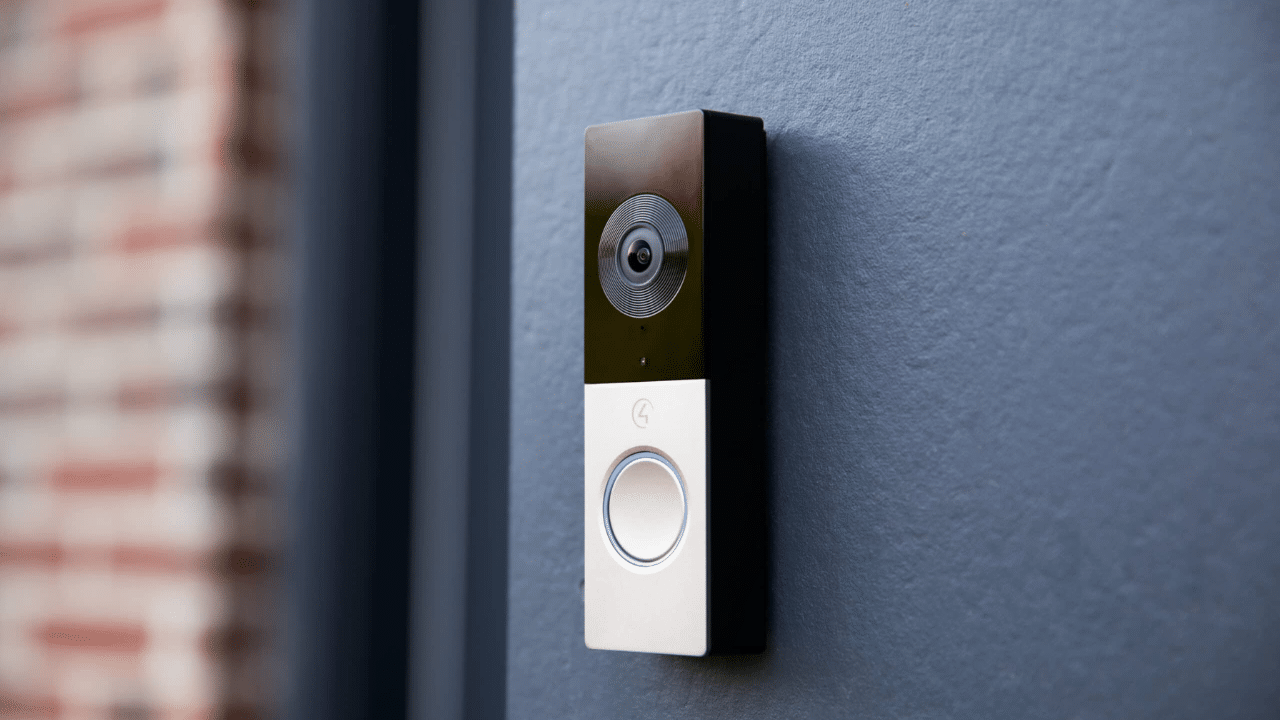 Video Doorbell / Intercom
The Control4 Chime doorbell is essentially three products built into one. Get text alerts when motion is detected at the front door. The video feed is recorded and stored on your local network video recorder, while the intercom allows for 2-way communication for deliveries, guests and more.
With custom notifications and alerts tailor-made for your project, you'll always have the information you need the most. Urgent alerts are sent for things like "motion at the back door" or "water leak" downstairs. Custom notifications can be sent for things like "kids are home from school" or "garage doors left open" based on your motion cameras, doors and lock sensors. These alerts can operate based on time of day, day of the week or custom set parameters.
For customers with second homes, it's important to find out about water leaks and home intrusions immediately so proper actions can be taken. With Control4, you are never without immediate access to your home's most important security features.
With Control4's mockupancy feature, your home works to deter would-be intruders while you're away completely hands free. Mockupancy allows lighting fixtures and televisions to randomly turn on and off at specific times so your home appears occupied from the outside.
This awesome little feature keeps your home off the target list of home invaders and burglars who might be scoping your neighborhood. Mockupancy allows for ultimate peace of mind, especially in a second home or winter home where neighbors might be away as well.
Here's What To Expect Working With Modern